AHF Rwanda freely gives 13.340 condoms to fans at a football match  
462 total views, 3 views today
 AHF(Aids Health Care Foundation), an NGO that cares for people living with HIV and offers them treatment gave out 13340 free condoms to youth that attended the football match between AS Kigali and Kiyovu Sport at Mumena stadium in Kigali.
The match took place today May 22 and  Kiyovu Sport  triumphed over  AS Kigali by winning on 4 to1 goals, a win that culminated with the donation of free condoms to thousands of fans that attended to help prevent from new HIV infections.
 Fan numbers increased around the AHF tents to get the free condoms contented they will not have to buy them from shops.
Rwarutabura,  a fan that was at the match said was happy AHF Rwanda for the free condoms saying that in deed they foundation looks far because many people can have them at such busy occasions.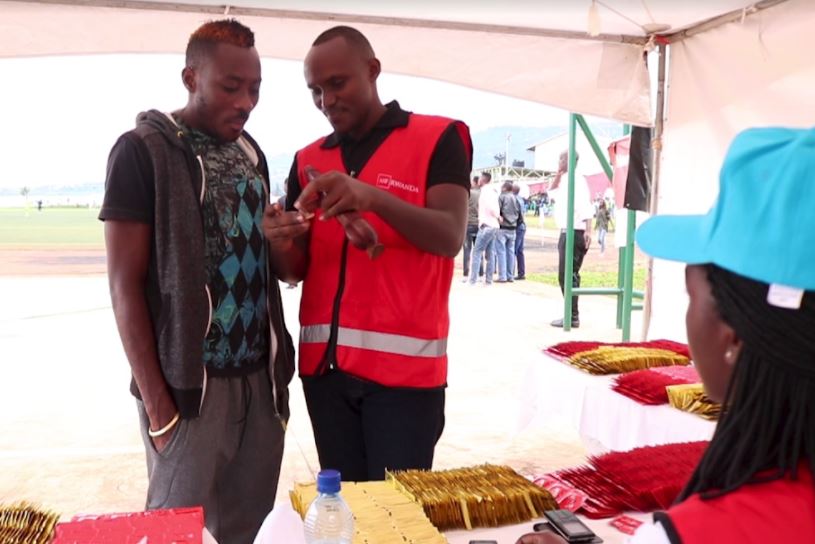 "I am very happy, because to offer free condoms at such events is valuable also to AHF Rwanda. Continue from there and help prevent from HIV/AIDS and other sexually transmitted diseases," he said.
Jeanne Mugire, a 28 year woman, said that they were taught how the condom is used and its use.
"I had come to watch the football match, and I found that in the stadium were people giving out condoms for free. I reached out to them and asked how the condom is used and it was contenting. I took some so that I should not be deluded to have unprotected sex and acquire HIV/AIDS."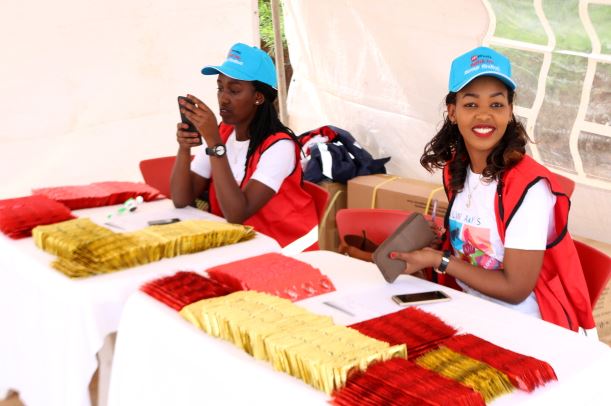 During the International World Condom Day commemoration of February 13 2015 some of the youths noted that they do not use the condom because they feel shy to buy them in public. Now all the women and men that attended the match got free condoms.
 Narcise Nteziryayo, the AHF Rwanda in-charge of HIV prevention, said that in fact many that don't use the condoms it is because they fail to buy them.
 "There are some among the youths and adults that fear to buy the condoms because they don't have the money and that is why AHF Rwanda came here where many people have gathered including youths to freely give them condoms and prevent them from acquiring HIV/AIDS and other sexually transmitted diseases," he said.
Some of the services granted by AHF -Rwanda (Aids Health Care Foundation) in the fight to prevent the AIDS virus:
–   Free Condom Distribution
– Voluntary Prepex HIV/AIDS testing
-Free HIV testing
AHF started operating in   Rwanda in 2006 to complement the Ministry of Health in different health centers and hospitals in the fight to end the HIV/AIDS epidemic.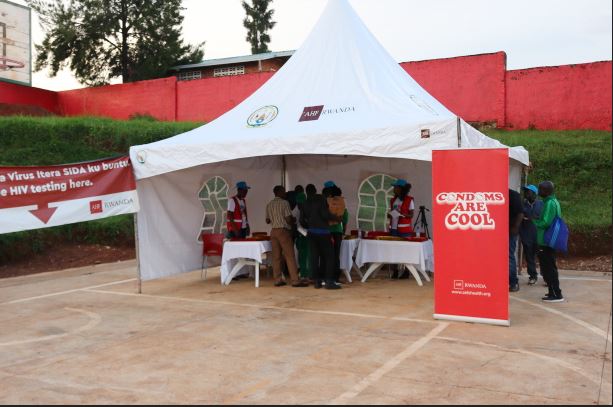 Viateur Habumuremyi
Mwambanews.com
Mwamba.rw
Mwamba.rw is website that provides you with the latest Celebrity news, Politics, showbiz especially from  all nation of  E.A.C and all World in General.